About Us
About Us
The Division of the Budget serves as the Governor's chief financial advisor.
Agency Mission
The Division of the Budget, serving as the Governor's chief financial advisor charged with executing the Governor's constitutional fiscal duties, is responsible for weighing and considering competing demands on State resources. The Division's duties require an unwavering commitment to fiscal discipline and the optimization of every taxpayer dollar. To achieve its statutory obligations, the Division not only manages State agency and program budgets, it establishes statewide policies and strategies to support efficiency in operations and eliminate risk to the financial plan.
Visit the "Division of the Budget History" page to learn more about DOB and the Executive Budget process through the decades.
Budget Director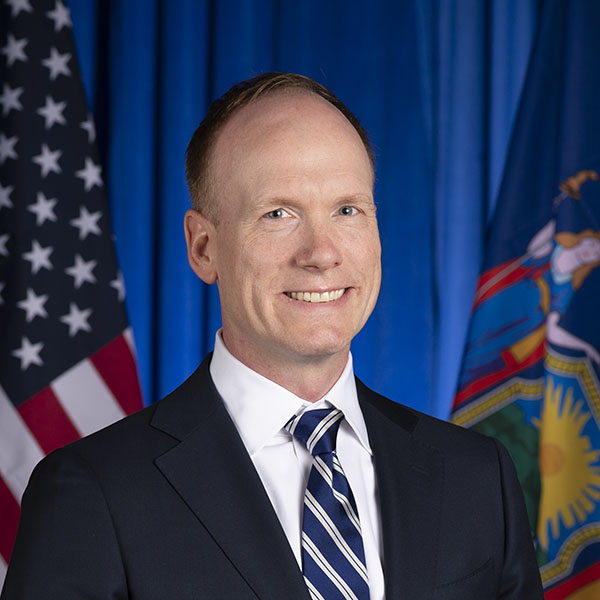 Budget Director

Blake G. Washington

New York State Budget Director Blake Washington oversees the overall development and management of the State's fiscal policy, including the preparation of budget recommendations for all State agencies and programs, economic and revenue forecasting, tax policy, fiscal planning, capital financing and management of the State's debt portfolio.
Key Services and Programs
Budget Publications
Visit the Budget Publications page to access DOB's annual publications, archived by fiscal year.
Open Budget
Visit the Open Budget website to view and download State budget information in common open-data formats.
Citizen's Guide
Visit the DOB's Citizen's Guide to learn more about the budget process, financial terminology, and state government structure.
Employment at DOB
Visit the DOB Employment page to learn about working at the Division, and current openings.
Press Releases
Visit the DOB Press Releases page to see press releases directly related to the Division or Division publications.
Transparency
The Division of the Budget is committed to transparency. Visit the DOB Transparency page to read the Division's Transparency Plan, connect to open data resources, learn how file a Freedom of Information Law request, and more.
Freedom of Information Law
To learn about Freedom of Information Law (FOIL) and submit a request, visit the DOB FOIL page.
Contact Information
Media Inquiries and General Public Information
Members of the media and general public may direct inquiries to our press line at 518-473-3885, or email inquiries to dob.sm.press@budget.ny.gov.
Website Questions
For technical comments or questions about this web page please email the Division of the Budget Webmaster.